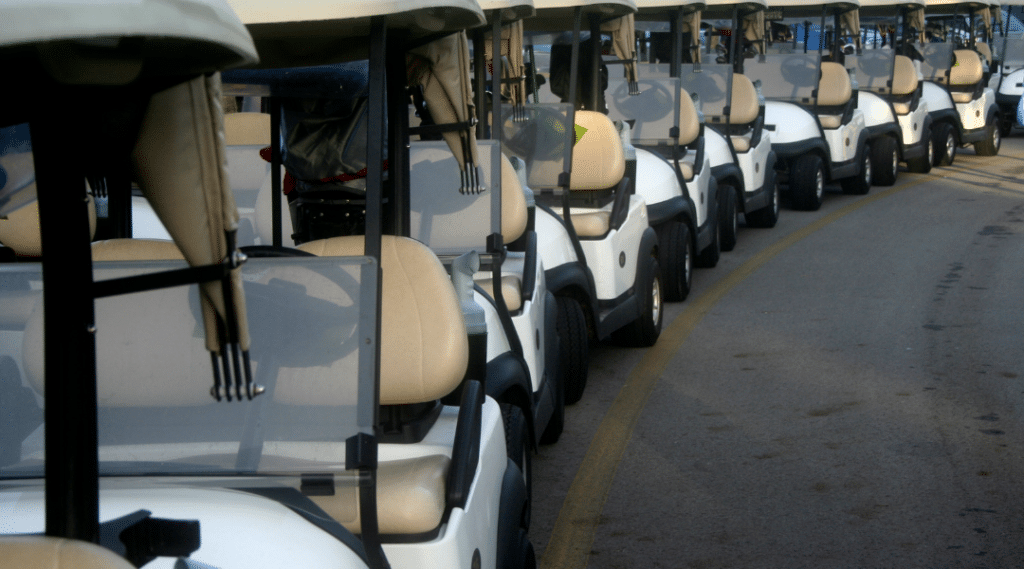 Efficient & Comfortable Transportation for Large Outdoor Events - Golf Carts & Utility Cars for Rent
Are you planning an outdoor event that covers a large area and want to make it easy and comfortable for your guests and VIPs? Look no further! Our fleet of clean, efficient golf carts are the perfect solution for transportation needs. Available in 4 and 6 seat versions, they are perfect for weddings, reunions, sporting events, corporate gatherings, and more.
Imagine your guests arriving at the event, being greeted by one of our friendly and professional drivers, who will take them from the parking lot to the event location in one of our comfortable and clean golf carts. And for the VIPs, we can provide a special designated cart to ensure their comfort and convenience throughout the event.
But that's not all, if you're running an equestrian show or corporate gathering, you can save time and energy by renting one of our utility vehicles. Our utility cars are perfect for moving chairs, tents, and other materials, making sure everything runs smoothly.
Don't let transportation be a hassle on your big day! Call us at one of our 3 locations soon to set up your reservation and ensure your event is a success. Trust us, your guests will thank you.
Amelia: 513-947-1831
Milford: 513-831-7592
Florence: 859-384-3263
Daily Rate: Monday – Thursday (Must return next day by noon)
Weekly Rate: 7 Day Rental
Monthly Rate: 30 Day Rental
Weekend Rate: Pickup Friday, must return by noon Monday